Tuesday March 26, 2019
Colorado is a vacation hot spot for many reasons; the natural beauty, the opportunity to explore and commune with nature. But one thing many people don't often think of is the art scene in Colorado.
That's right. If you want to tap into your inner Picasso or Bob Ross, Colorado might just be the perfect place to do it.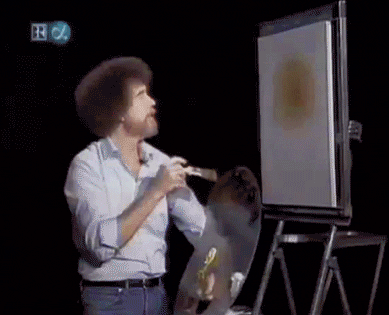 The art culture is substantial, and there are opportunities for the layperson to create their own works that you just won't find in other parts of the county. These things in mind, today we will be taking a look at how you can explore the art scene in Colorado. More specifically, how you can explore it while sipping wine and smoking joints, but before we dive in, there is something important to note.
Many people are used to the theme of drinking wine and painting, but there's a new a paint wave hitting Colorado involving cannabis. There are a number of 420 friendly creative art classes in the Denver area, a few you may have never heard of including:
Art & Paint Classes in Denver
In Denver, the art scene is quite vibrant and there are lots of schools, classes and activities available for people who want to learn the fundamentals of art, drawing or painting.
These opportunities are great for the artisan, but for the layperson that is looking for something fun to do on a Friday night, there is also an abundance of options.
Art classes in Denver can be as simple or intricate as you want them to be, with resources available for people of every skill level and type of arts and crafts.
For professionals, check out either the Art Students League of Denver or Colorado Free University (no it's not actually free). These are a couple of schools where you can go to get an affordable, specialized education degree in art or media.
For beginners, search for local painting or drawing classes for adults in the area. This is a great experience to bond with friends and family while developing a hobby that you will cherish for the rest of your life. Painting canvas classes in Denver are similarly rewarding, but remember, this is no ordinary city that we are talking about here.
Colorado is famous for the variety of ways it allows people to imbibe. And what better way to get in the mindset to paint than with a cocktail or joint, right?
Paint, Sip & Drink Wine & Cocktails Classes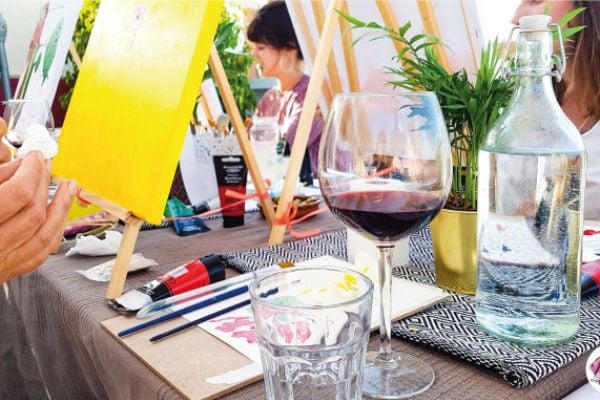 Wine and art are intrinsically linked. There is something satisfying about looking at a fine painting while swirling a beautiful red glass of wine, taking a drink and enhancing the creative process.
Over the past few years, the number of Denver wine and painting class have jumped through the roof, so you'll be able to pick from a range of different alcohol infused painting classes.
Paint and Sip Denver, Painting with a Twist Denver, and Paint and Drink Denver are just a few examples of glasses where you can go to enjoy a good glass of wine, and try to make something that will look nice on the mantle.
But there are so many more options to consider. Let's explore!
Painting With a Twist
Spoilers, the twist is wine. Painting with a Twist Denver is a fun class the average person with no experience can go to get their art on. They even have fun themed nights from time to time that commemorates special occasions.
You can solo, as a group, or even with a date.
Sipping and Painting Denver
Boy, the name really says it all here, doesn't it? Sipping and Painting Denver provides essentially the exact experience you would expect.
The painting lessons follow a loose format but feature a highly skilled instructor. You do need to register in advance but can book an entire class to yourself if you are celebrating something, or if you just have lots of friends.
Canvas and Cocktails
Canvas and Cocktails is a large studio setting that actually features a variety of different options. If you want to tackle the world of fine art with a drink in your hands, you can go for happy hour in the evening. Or if you want to watch your little ones engage with painting, you can go to one of their morning classes.
Pinot's Palette
The nice thing about Pinot's Palette is that some of their classes even include free drinks. If you want to save a little bit of money on the bar tab, you might consider this option. They also have classes for all age groups starting at ages seven and up.
Upstairs Circus
Upstairs Circus is a great way to get your paint and wine Denver experience on. They feature a variety of crafts including jewelry work, and even painting wood, making it a unique experience for people that want to explore a variety of different modes of art.
Paint and Sip Art Studio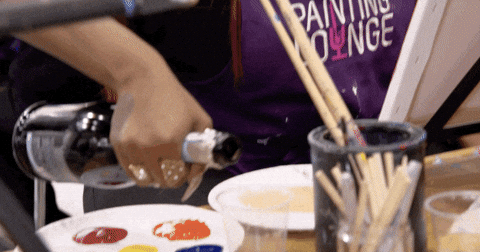 Whimsy Paint and Sip Art Studio is another great way to get your drink on while creating art. The classes are fairly diverse and there are also opportunities for kids to get in on the action during the weekdays.
Tap Dat Canvass
Ah yes. Tap Dat Canvass. Where Van Gogh honed his craft. This sipping and painting Denver class partners with local breweries to give patrons the opportunity to experience local flavors while learning how to paint.
Each class is held at a different brewery so that you always have the chance to try a new brew or several.
unWined Paint and Sip Denver
unWined Paint and Sip Denver is currently without a studio, but they do host private events upon request. You might consider contacting them if you have an office or personal party to plan that could benefit from art and booze.
420 Friendly Smoke, Puff, Pass & Paint Classes
Woah, what's that? Wine and painting is one thing, but mixing art and weed? Oh yeah. Now that Colorado has legalized recreational cannabis the world of art has experienced a tremendous benefit.
Puff Pass and Paint is similar to some of the classes that we looked at in the last section. These classes give you the opportunity to learn art with your favorite cannabis smoking tool in hand; joints, pipes, they welcome it all.
Awesome right? Might just make a person wonder where they can find a smoke and painting class near them. So the bottom line is if you enjoy smoking cannabis and you like art, this class is going to be right for you.
Cannabis Inspired Art
Each class may be a little bit different, but the common elements remain the same throughout. You don't really need to do much on your end after booking a date for your class.
Puff Pass Paint will provide you with the supplies as they have a bar available on site so that you can enjoy the sip and paint experience.
Of course, you are really going to this class for the bud not the brews, right? Unfortunately, they won't be able to supply the cannabis (legal reasons) but you can bring your own either way of edible, vaporizers or traditional flowers.
The cannabis art element of the class is what most people will appreciate, but you certainly don't have to smoke if you don't want to.
Painting weed-infused is fun but it isn't for everyone. If you are more comfortable filling the role of the designated driver, that will be fine too. You can still enjoy the class itself while your friends get their weed and paint on.
Much like the other painting class talked about in this article, it comes complete with a fun, qualified instructor that will guide you through the process 420 friendly inspired art process.
It sounds like it's all fun and games—and to an extent it is. You aren't going to be submitting this work of art to the Louvre Museum in France, but that doesn't mean to can't treat the project as seriously as you would like.
These are real paint classes, so bring you're A game and it's likely that you will wind up taking home something you are proud of. And if your imagination goes wild, that's okay too!
Puff Pass Paint Art Class Locations
As you might imagine, Puff Puff Paint is quickly becoming an extremely popular activity in Denver and throughout other legalized states. In fact, there is a myriad of different locations for you to enjoy and take advantage of.
There are classes available in all of the following cities:
Denver, Colorado

Washington, D.C.

Bay Area, California

Los Angeles, California

Orange County, California

Boston, Massachusetts

Detroit, Michigan

Portland, Oregon

Las Vegas, Nevada

Brooklyn, New York
If you are looking to Book a Puff Pass & Paint Class in Denver or one of the following cities above, click here to "Book Now".
It's no wonder why these classes have taken off the way that they did. Even if you aren't crazy about art, the chances are that the 420 friendly part of you will probably like it a lot more with a joint in your hand.
If none of these cities are near you, don't sweat too much. As the nation continues to get more and more cannabis friendly, chances are more marijuana themed paint classes will pop up before you know it.
In the meantime, it wouldn't hurt to start planning a trip to Colorado to enjoy something new.
Pottery Classes in Denver
In addition to being a hotspot for painters, Denver offers a plethora of opportunities for pottery seekers.
Who doesn't want to sip their morning coffee from a cup they made with their bare hands?
If you want to become serious about pottery, there are plenty of professional classes to check out in the area that will teach you the ins and outs of this unique art form, and leave you with some handy souvenirs in the process.
For example:
Art Students League

Arvada Center

Boulders Pottery Lab

Ceramics in the City

Buck Community Recreation Center
And that's only to name a few. There are dozens of options available, all at a variety of different price points. So there really is something out there for everyone.
But, if you want to spice things up a bit and try out a new cannabis-inspired pottery class, there is an option available for that as well.
Puff Pass and POTtery
Yep, that's right. This is one of the only cannabis-infused pottery classes.
And really, the name speaks for itself.
At these classes, you have the opportunity to learn pottery from a highly skilled instructor who will walk you through the basics while allowing you to toke your daily worries away in this 420 friendly environment.
Though there is a slight structure to the class, you'll be able to choose from a variety of different pieces to create, including trippy looking ashtrays. You develop the design, choose your coloring, and then bring your masterpiece to life right there in the studio.
Once complete, the instructor will have the kiln ready and will fire your piece professionally so that it is baked to perfection (just like you!). After 10 days, you can come back to the studio to pick up your finalized piece.
We know many people may be visiting from out of town or far off places. Unfortunately, Puff Pass POTtery won't be able to speed up the kiln or baking process that the clay needs to go through before it is safe to use. Visitors can have their art shipped out, at a well worth, small added expense.
Make Your Next Date Night a Paint Night
Now that you know what opportunities are available to you, it's time to make your next date night a paint night in Denver.
Painting date nights are romantic, exciting, and entirely unique. Why go out and see another superhero movie at the theatres, when instead you can get together at a studio for a lovely night that you won't forget?
Date night painting with cannabis is especially fun. Get loose and free with someone you care about, all while making a special token of the experience that you can hang on the wall afterwards.
Life can be stressful from time to time. At the end of the work week, you need to find a way to siphon off some of that stress. Why not take your special someone out for a night on the town, and unwind with a sip, a puff, and an exciting artistic experience?